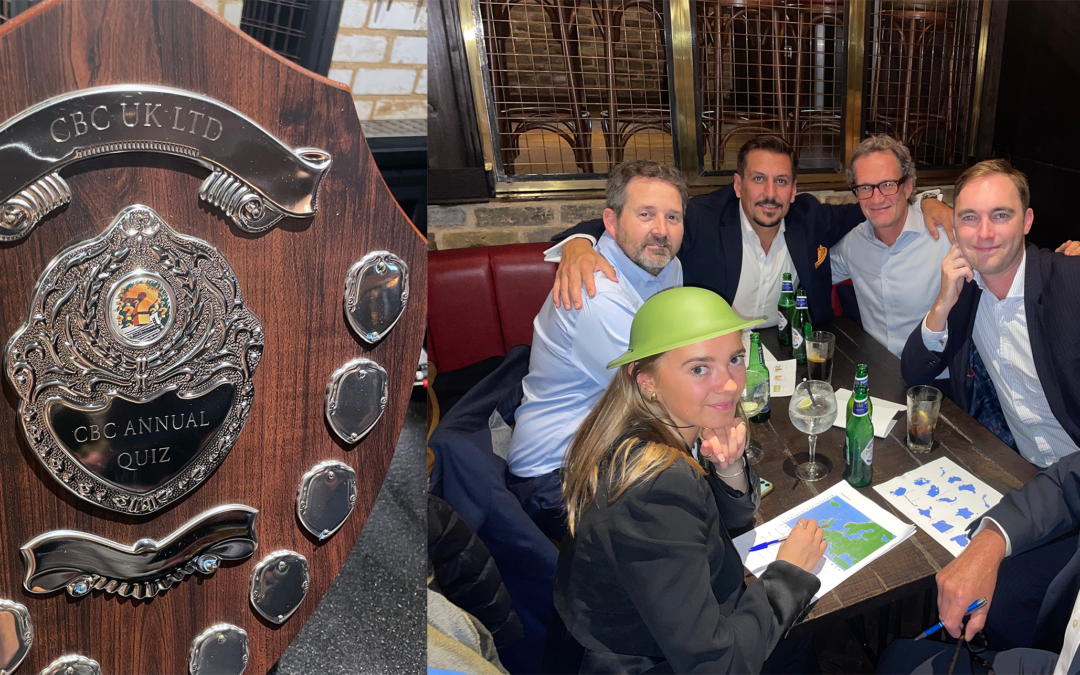 This Autumn, we hosted our second annual CBC Quiz to raise money for our community partner, Richard House Children's Hospice.  Nine teams, with head scratching names, participated in 12 thought provoking rounds, answering questions on everything from Disney princesses to real life Queens.  Last year's reigning champions from our Global Risks division were knocked off the top spot by a rival team captained by Corporate Risks Account Handler, Jemima Holt.
We are proud to have raised over £600 for Richard House from the event which will help the hospice to continue to deliver specialist care and support to families.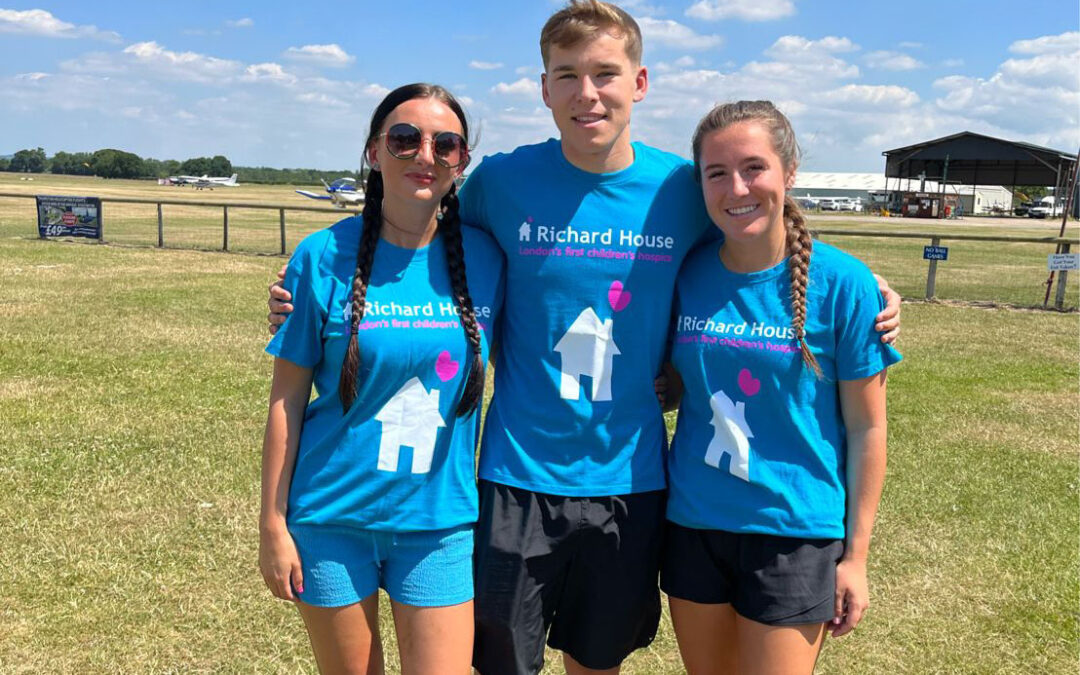 On 8
th
July 2022, Corporate Assistant, Millie Cousins, Accounts Assistant, Madeleine Squibb and Binder Technician, George Plumb, courageously took part in a tandem sky dive to raise money for CBC's community partner, Richard House Children's Hospice.
There was an understandable bubbling cocktail of nerves and excitement during the drive to Headcorn Aerodrome in Kent, but our community heroes managed to remain cool, calm and collected when it came to the crucial moment!
After the safety briefing and parachute suit fitting, realisation set in that the 12,000 ft ascent up into the sky was imminent.  As they got into the tightly packed plane, the instructor made the final adjustments.  The aeroplane doors lifted up causing a rush of adrenaline and it was time to jump!
According to Millie, "It was the best experience ever and I would encourage anybody to take part in a tandem skydive if they get the chance. I was lucky as my instructor let me steer the parachute which was great fun!".
The weather was perfect for the occasion, offering breath taking views of the Kentish countryside during the 30 second free fall at a maximum speed of 120mph, followed by a five minute gentle float back down to terra firma.
Once they were safely back on the ground, Millie, Madeleine and George were reunited with their friends and family who had been there to support them.  "I'm so glad I did it" Madeleine exclaimed, "it was a feeling quite like no other!"
Thanks to their applaudable bravery and everyone's generosity, the £1,770 raised in donations will help Richard House to continue to deliver specialist care for babies, children, young adults and their families when dealing with life-limiting health conditions.
CBC are proud to continue to support Richard House so please keep your eyes peeled for our next fundraising event!